Celebrate Earth Day with your second-grade students in class or at home with Scholastic News. Use the free issue below to engage your students while learning about the important role trees play in the environment and what they have to offer to a variety of ecosystems. Scholastic News for grade 2 will help kids consider their impact on the environment, learn about renewable energy like solar power as well as how animals can become endangered. 
Totally Terrific Trees
Your second graders will love learning about unique tree parts. They will also learn about redwood trees, the enormous jackfruit and how trees nourish their ecosystem by providing food and shelter to animals.
Check out the FREE issue here.
Included Teaching Resources: Dance Break video, vocabulary slide show, online plant game and skill sheets.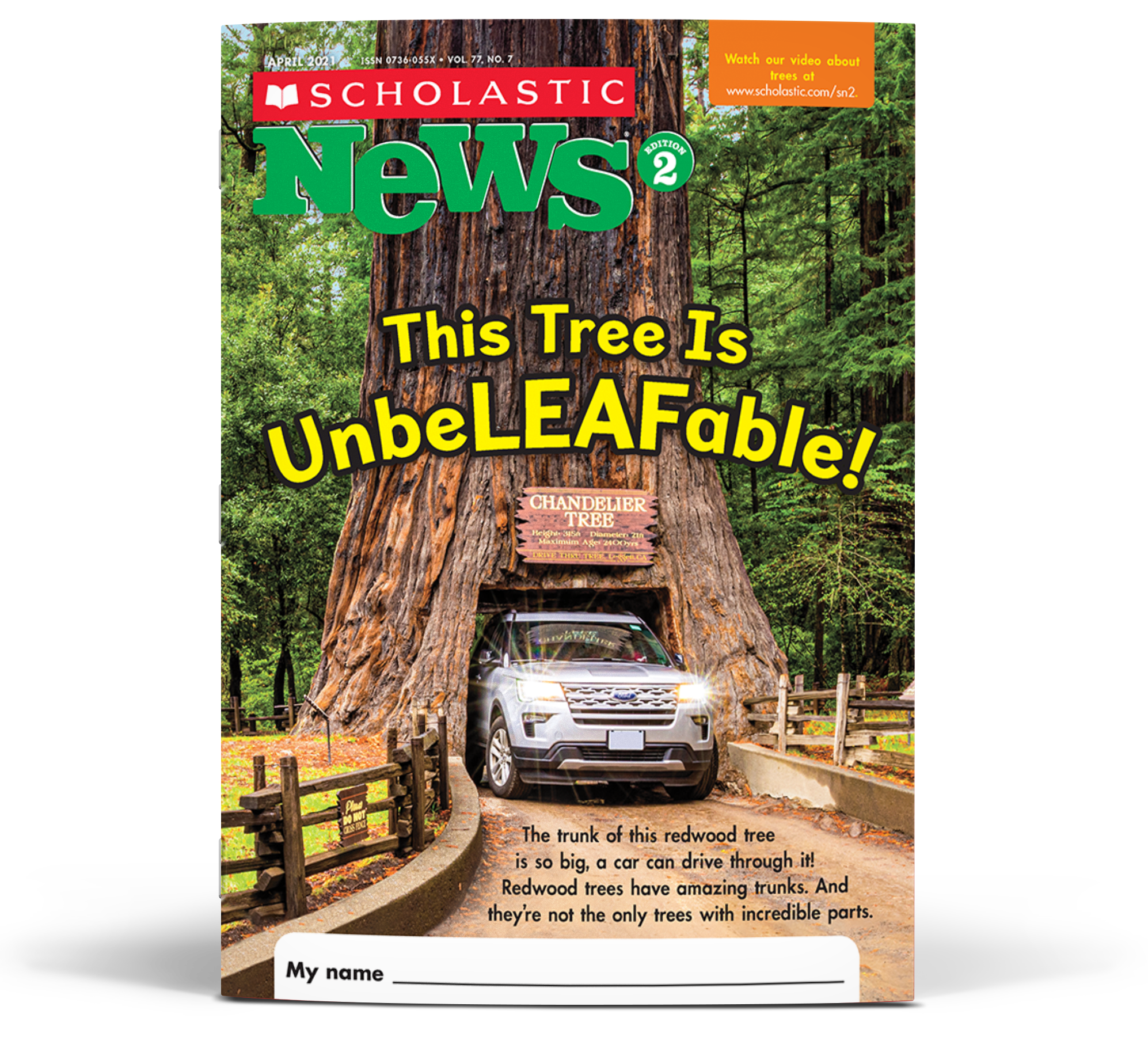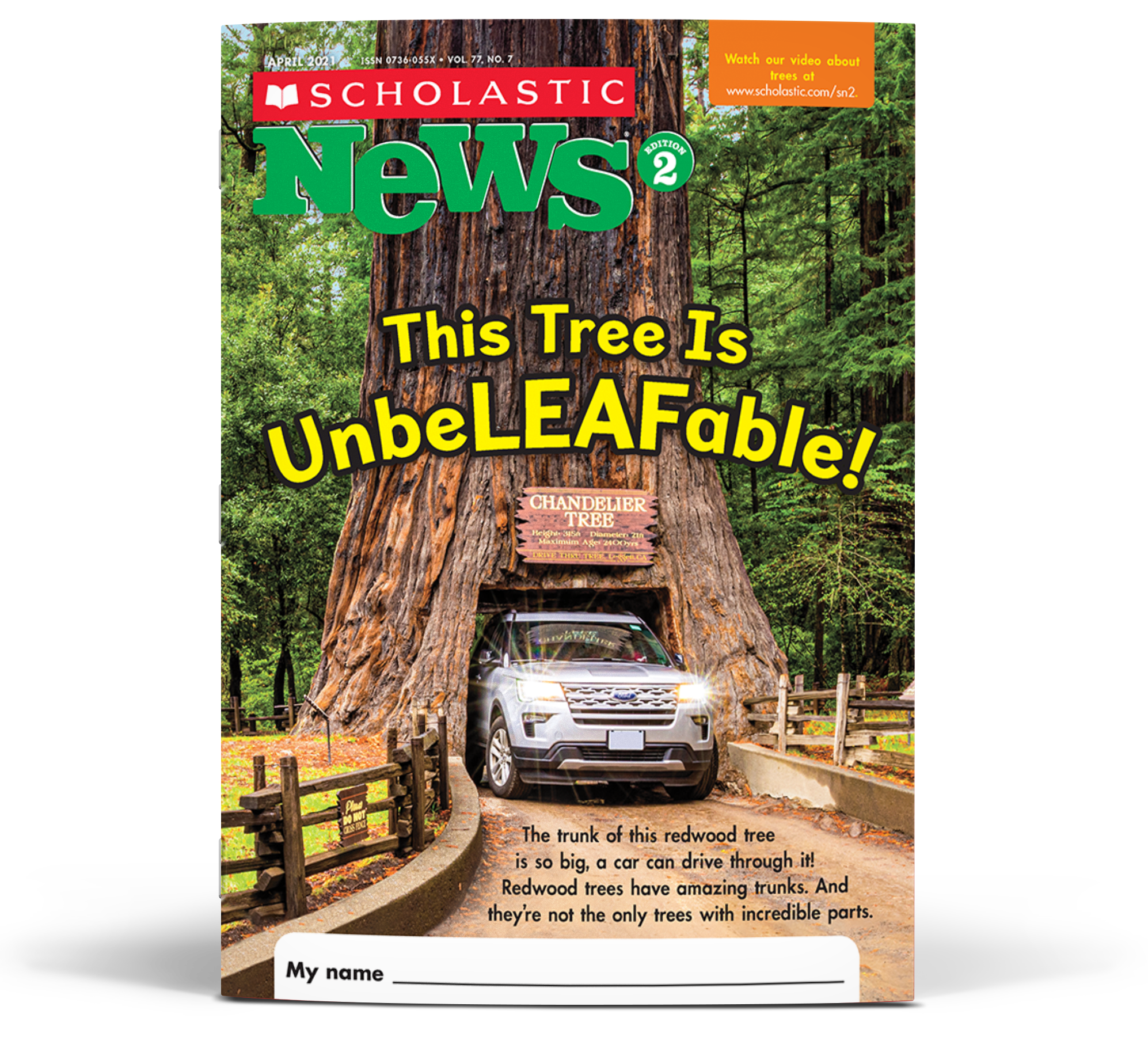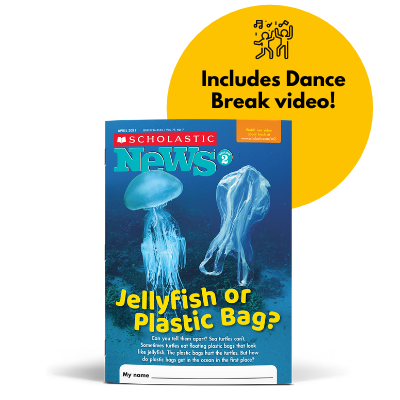 Recycling: The Plastic Bag Problem
Children will discover ways to keep plastic bags out of the ocean with this issue about recycling. Additional teaching resources include a background knowledge-building video, vocabulary slide show and plenty of on-level skill sheets.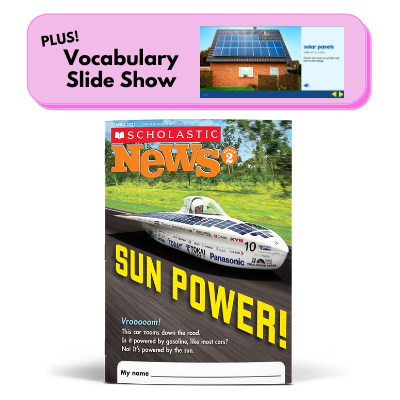 Renewable Energy: Solar Power
Your students will explore how solar power works and everything it can do with this science-focused issue of Scholastic News. Includes an online game, leveled texts and comprehension skill sheets.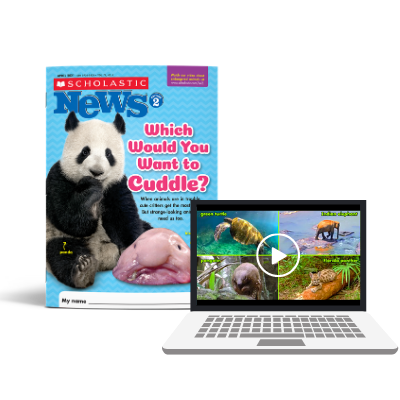 Endangered Animal Conservation
Your early learners will evaluate reasons why strange-looking endangered animals should be protected. Included teaching resources: ELA skill sheets, vocabulary slide show and a background knowledge-building video.